You're a Ford enthusiast. Maybe you inherited it from your family, growing up in Ford models and even taking your first driving test in one. Perhaps it's something you discovered as a seasoned driver, finally finding that perfect set of wheels that felt like it was made for you.
At Autorent, we completely understand. We know how important brand loyalty is, and it isn't something you should have to compromise when renting a car. This is why we're proud to offer a wide selection of Ford rental cars near Doylestown, Pennsylvania.
Whether you're visiting the Doylestown area or heading out of it, we have the Ford rental car to suit your needs.
Our Ford Rental Fleet
Ford models are built to be tough and innovative; it's why you love them so much. So, the next time you require a rental vehicle for your escapades, choose a Ford rental from our lot.

We have a wide selection of Ford models to choose from, all brand new, clean as can be, and ready for whatever you have in store.
Body Style

Models Available

Great for

Compact Sedans

Ford Focus

Ford Fiesta

Zipping through the city
Efficient driving

Midsize & Full-size Sedans

Ford Taurus

Ford Fusion

Extra trunk space
More passenger room

Crossovers

Ford EcoSport

Ford Escape

SUVs

Ford Explorer

Ford Expedition

Tackling rough terrain
4x4 driving

Vans

Ford Transit

Ford Transit Conversion

Lots of passengers
Lots of cargo

Trucks

Ford F-150
Ford Rental Rates & Policies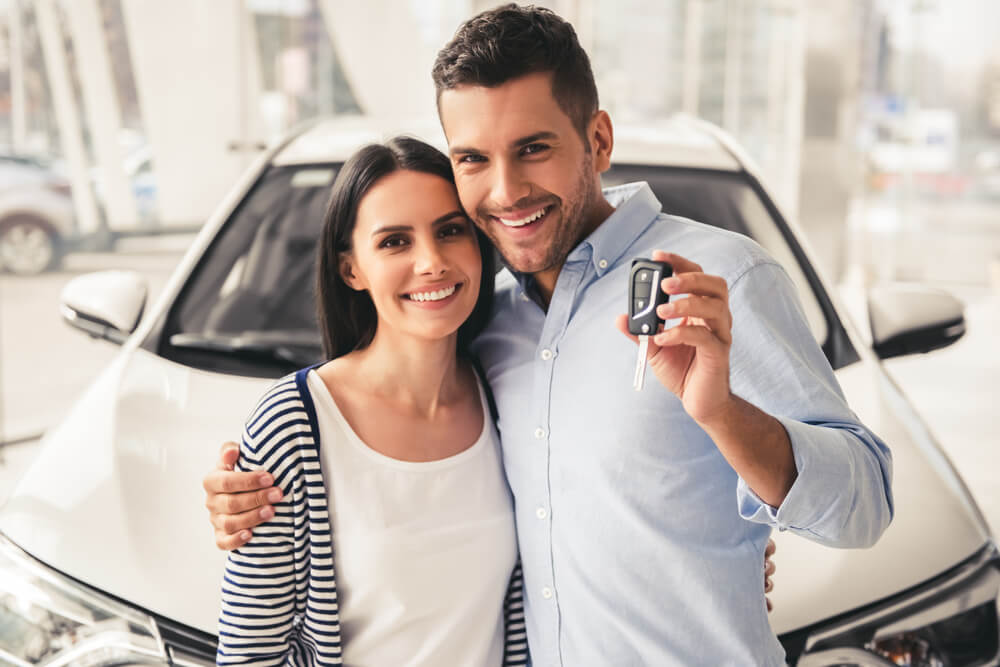 If you're renting a car, you're probably on a mission. Whether it's a business trip, family roadtrip, or your vehicle is in the shop, you'll need your rental in a hurry. With the quick and easy rental process at Autorent, we'll make sure you're behind the wheel in no time.
You can make your reservation online, over the phone, or in person. All you need is to be 21 years or older, have a valid driver's license, and a major credit card in your name.
Before you make everything official, make sure you take a look at our rates. We gladly provide rental contracts on a daily, weekly, or monthly basis and have a plethora of special rate packages as well, including:
Insurance replacements
AAA and AARP members
Holidays and weekends
Corporate rentals
Explore Doylestown PA in Your Rental
If you're visiting Doylestown, get the most out of your rental car and see what the city has to offer. There are a ton of things to do here, including these popular must-see sites:
Mercer Museum: A wide collection of early American tools and automobiles.
Fonthill Castle: Mansion with antique displays.
Peace Valley Park: Stunning waterfront park, ideal for boating or hiking.
Find Ford Rental Cars near Doylestown PA
At Autorent, with a reliable and stylish Ford rental car we stand by our motto: We Can Get You There. To get started, make your reservation online or give us a call today!